Phi Phi Island Tourism
The islands feature beaches and clear water that have had their natural beauty protected by national park status. Tourism on Koh Phi Phi, like the rest of Krabi Province, has exploded since the filming of the movie The Beach.[citation needed] In the early 1990s, only adventurous travelers visited the island, staying in accommodations. Today, Ko Phi Phi is one of Thailand's most famous destinations for scuba diving and snorkeling, kayaking and other marine recreational activities.
There are no hotels or other type of accommodation on the smaller island Ko Phi Phi Lee. The only opportunity to spend the night on this island is to take a guided tour to Maya Bay and sleep in a tent.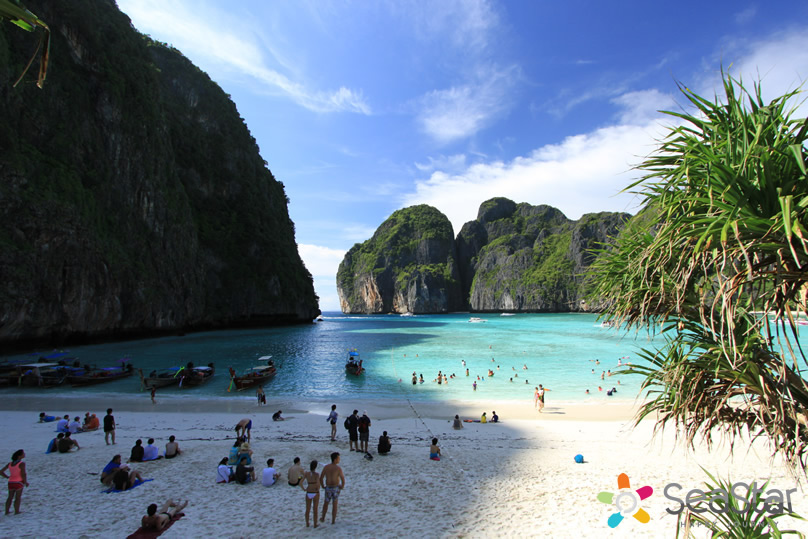 Phi Phi Island History
The Phi Phi Islands (Thai: หมู่เกาะพีพี, Thai pronunciation: [pʰīː pʰīː]) are located in Thailand, between the large island of Phuket and the western Strait of Malacca coast of the mainland. The islands are administratively part of Krabi province. Ko Phi Phi Don ("ko" (Thai: เกาะ) meaning "island" in the Thai language) is the largest island of the group, and is the most populated island of the group. although the beaches of the second largest island, Ko Phi Phi Lee (or "Ko Phi Phi Leh"), are visited by many people as well. The rest of the islands in the group, including Bida Nok, Bida Noi, and Bamboo Island (Ko Mai Phai), are not much more than large limestone rocks jutting out of the sea.
Phi Phi Don was initially populated by Muslim fishermen during the late-1940s, and later became a coconut plantation. The Thai population of Phi Phi Don remains more than 80% Muslim. The actual population however, if counting laborers, especially from the northeast, is much more Buddhist these days. The population is between 2,000 to 3,000 people (2013).
The islands came to worldwide prominence when Ko Phi Phi Leh was used as a location for the 2000 British-American film The Beach. This attracted criticism, with claims that the film company had damaged the island's environment, since the producers bulldozed beach areas and planted palm trees to make it look like the book,an accusation the film's makers contest. An increase in tourism was attributed to the film's release. Phi Phi Leh also houses the "Viking Cave", from which there is a thriving bird's nest soup industry.
Koh Phi Phi was devastated by the Indian Ocean tsunami of December 2004, when nearly all of the island's infrastructure was destroyed. As of 2010 most, but not all, of this has been restored
info: tourismthailand.org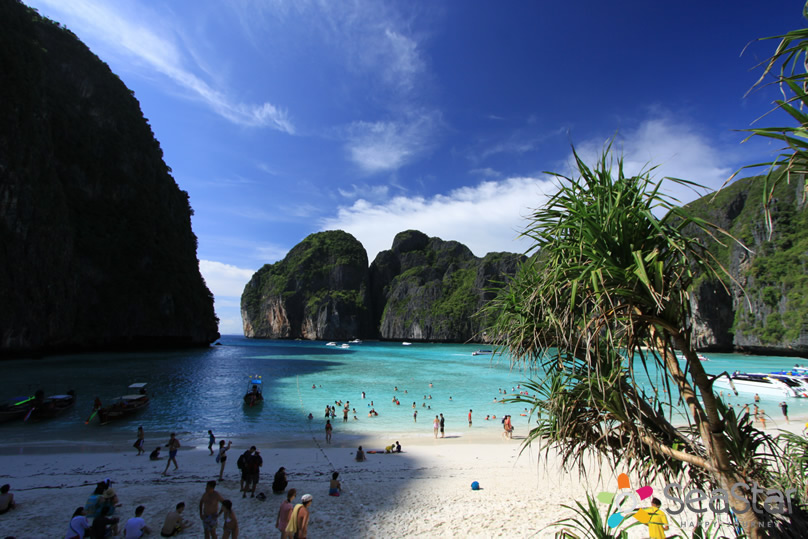 Phi Phi Islands Trips and Tours
[catlist id=3]